An abduction carried out by the Evans gang on February 14 this year proved to be a fatal error as the captured businessman, Donatus Dunu, became the gang's nemesis.

Dunu is a pharmacist and the owner of Maydon Pharmaceutical Company, Ilupeju, Lagos.

He had barely left his office in the evening of 14 February, the lovers day, when he was blocked by a vehicle. Before he knew it, Evans' gun-wielding men had stepped out of the vehicle and bundled the pharmacist into their vehicle and sped off to No 21, Prophet Asaye Close, New Igando, a Lagos suburb where he was kept for three months.

Evans subsequently demanded the payment of one million euro as ransom. Despite pleas by the family of Dunu to make Evans reduce the ransom, even after N100 million had been paid to him, he was adamant. He insisted on the one million euro or Dunu life.

While looking for the money, Dunu's wife, who is also a director of the company, staff members organized prayers for the safe return of their boss. One of the workers said: "We did not only pray but engaged in fasting too. Who will not pray and fast if his or her boss was in such condition? It was really traumatic for us."

Unknown to Dunu's wife and the workers, the person who gave the information leading to Dunu's abduction was one of the staff members of the company, identified as Emeka, who was employed about five years ago


At the gang's den in New Igando, where Dunu was kept, Dunu had given up hope on the possibility of regaining his freedom. But he had a big break in the early hours of Friday, May 12, 2017, while his captors were deep asleep.

Dunu managed to wriggle out of the leg manacles. He was only wearing a pair of short and white singlet. A perimeter fence with broken bottles atop was to become a major obstacle to his escape, but the victim found a way. He clambered atop and jumped into freedom.

It was learnt that when he landed into an adjoining building, he was mistaken for a fleeing robber or cultist. Security guards raised the alarm which attracted neighbours to the scene and it was providence that saved him from being lynched by a mob.

One of the security guards who asked not to be named said: "I just came to my duty post that day when I started hearing the shout of 'thief! Thief!' I came out and saw this fair-complexioned man running towards me. I stopped him near that mini- tanker (he pointed at a decrepit stationary tanker). He was wearing only his boxer with his white singlet placed on his shoulder. There was fear in his eyes and he looked sick and traumatised. His body was blood-stained and there were injuries on his legs probably because he had been cuffed on his legs for a long time.

"Some people were unwilling to listen to him and they wanted to take him away. I said no, they should leave him here and instead call the elders of the community. I took him to the front of that Foursquare Church and told him to sit at the entrance of the church. I then asked how much the kidnappers were demanding from him and how much he had paid and he said they were demanding N500m and he had paid about N100m. I was shocked. We then took him to the Igando Divisional Police Station. Later that afternoon, the operatives of Special Anti-Robbery Squad (SARS) returned with him to the street, but he was so tired and sick; he did not even come out of the vehicle. They broke into the compound but the kidnappers had escaped. So many things were discovered in the compound, including guns, a white bus and a power bike. I had never seen any power bike on this street before then."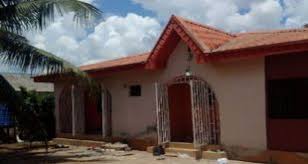 the kidnapper's den.


House 21 Prophet Asaye Close is a bungalow and sits at the end of the road. The floor of the compound is covered with interlocking stones. Carved on the gate is the sentence 'Jesus is Alive.' There is a doorbell on the left side of the gate.

Asked about the activities in the compound, our source said: "They (abductors) kept to themselves. The guy there, whenever he was driving in from outside, the gate would have been opened before he got to the gate. In addition, loud music was always wafting from the bungalow. This always muffled every noise coming from there. This happened mostly in the day time. In the night, of course, the generating set would take over. So, we (neighbours) could never have known what went on there".

With the escape of Dunu, he was able to make useful statements to the police about his kidnap. The next day, May 13, SARS operatives in four patrol vans stormed Franzaki Street, Bucknor Estate, off Isheri Osun Road. It was the rented home of one of the workers of Maydon Pharmaceutical, identified as Emeka, a pharmacist. He is from Oguta, Imo State, and in his late 30s or early 40's; he has a wife and a child, according to the residents, who were rattled by the early morning raid.

Emeka was whisked away from his house by the police. Since then, the residents said he has not returned.

It was on the basis of this breakthrough that the Lagos Commissioner of Police, Fatai Owoseni, four days after Emeka's arrest on May 16 declared a certain faceless Evans wanted. He said: "We are encouraging Nigerians to blow the whistle on this kidnapper. Whoever blows the whistle will get N30 million rewards as stated by the Inspector General of Police…Evans has been on the wanted list of the Police in Anambra, Edo and Lagos states for years. The suspects arrested have given us valuable information, which the command is working on to ensure that he is apprehended by all means."

Operatives of the Inspector General of Police's anti-kidnapping team went into action and with the aid of high tech equipment, they were able to track key members of the kidnap syndicate, rounded them up and then set the stage for the final arrest of Evans. This came last Saturday when Evans was demystified by the police.

Mood at the victim's firm

At the headquarters of Maydon Pharmaceutical Company Limited at 15 Wilmer Street, Ilupeju, Lagos, the atmosphere was subdued. The workers discussed in low tone. There were several innuendoes about a certain Emeka from Oguta. Both Mr. Donatus Dunu, the chairman of the company, and his wife, the managing director, were not on seat.

However, one of the male workers said they had been warned not to discuss their boss' harrowing experience with pressmen and that it was only the boss or his wife that can speak on the matter. Pressed further, he described his boss' escape as miraculous. When shown the picture of the compound where Dunu was kept with the inscription 'Jesus is alive', he exclaimed 'indeed, Jesus is alive!'


- The Nation